In Switzerland there is a current trend for professional tranquility and particularly so in the world of architecture where architects prefer to satisfy their commissions in studied silence. Everything is in the doing and doing as perfectly as possible. All is in how to answer properly, more than in the question itself. Open discussions on any kind of commitment are simply inexistent.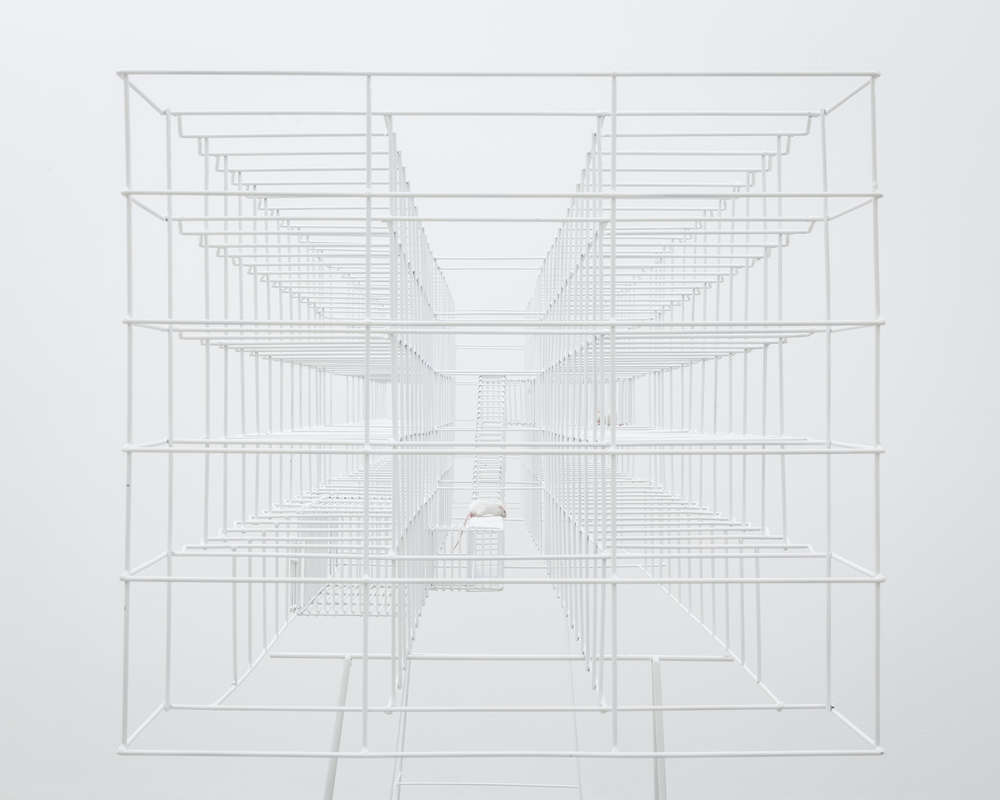 Restricting the culture of architecture to the construction of buildings, however interesting and innovating the project might be, is to limit the field of their discipline. Architecture has always been about the projection of spaces, whether these might be built or just imagined. If a broader way of embracing the practice is to be admitted, their architect's position vis-à-vis society and questions of politic scould emerge in a smother way.
The emblematic figure of Claude Parent shows us the difficulties the architect faces when confronted with the power of the establishment. Designing both sculptural experiments with André Bloc, practicing 'architectures-principe' with Paul Virilio and the construction of nuclear power stations, the architect's work is eponymous of the complexity of the subject.
When it comes to approaching ethically questionable commissions the interrogation is not simply whether an architect is to build, or not, a prison, or whether he or she is right in accepting such a project, but rather how, through his architectural skills and tools, create a zone where debate can arise. Architecture must not shy away from the essential questionsregarding institutions as powerful, violent and determining as ajailhouse and even more so in a period of global over-crowding.
Somewhere Between the area of scientific experimentation and the socio-psychological testscarried out byStanley Milgram or Philip Zimbardo in the 1970's, PAROLEis a proposal to open the debate of commitment in the field of architecture. Using a partial reproduction of the Geneva prison of Champ-Dollon, today known for its maximum occupancy ratios, adapted precisely to the scale of laboratory mice (1:24), PAROLE is an attempt demonstrates how architecture can seize to the question in hand.
In the tradition of sculptural architecture as defined by Michel Ragon in the sixties, formal experiments can be utilised in order to revealengagement in the face of social and political issues of any historical time. PAROLE is a symbolical object that defines itself along the borders of artculture, architectural models and a constrained living space: the cage. The fragility of its architecture is a reflection of the precarious situation of a profession sitting uneasily between cultural and historical roots and the inevitable search for power and control, between the architect builder and the utopist one systematically refusing the system.