The Centre Culturel Suisse in Paris has become over the years a landmark in the Parisian art scene. In order to celebrate its 30th birthday, the centre organized a series of events during 12 weeks, all of them related to the art of performance. Performance was understood, looked at in a large span of artistic attitudes and practices raging from music to visual arts. Within this context BUREAU's task was to modify, transform the space to host a great variety of art forms, whether performed or exposed. An important mix of documents and actions had to gather together in a reduced number of spaces.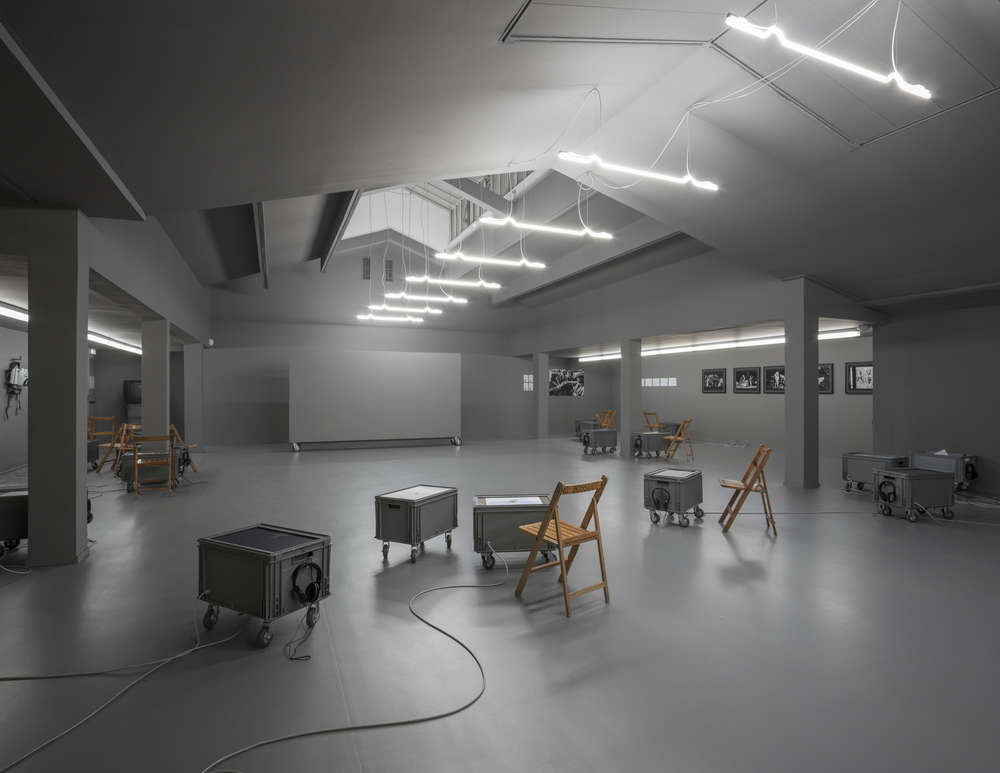 The Centre Culturel Suisse is located in an ancient factory space at the Marais, an extremely crowded and dense neighbourhood where any kind of public space has been litteraly invaded by tourism. The Building was heavily transformed in the 1980's, leaving the negative traces of that epoch, and handicapping quite importantly the flexibility of the space and its capacity to adapt itself to a diversity of uses.
The intervention of BUREAU concentrated on the «cleaning» of the spaces. A Sort of liberation gesture to free a maximum of space providing thus the necessary flexibility to welcome staged performances as much as exhibitions needing supporting walls. A general attitude was adopted, a «grey» attitude that attempts the neutralization of the lieu. It was a kind of a point zero of the performance, avoiding the white cube approach yet liberating as much as possible the space from any obstacle. Floor, walls and celling covered by grey colour. All devices allowing visual supports such as videos, moving walls, cabling, etc, where integrated into grey electric boxes transformed, specifically worked out for the event. These boxes (well know for all sorts of storage and stock) are movable and can be put away rapidly and adapt the space to any possible configuration.
The surface of the exhibition floor (1st floor) was expanded enlarging the floor usage possibilities. The ground floor constitutes a sort of an architectural performance in its own as the supporting pillars of the added upper floor are made in a way to create an intimate yet somehow monumental space. The rigour of the structural composition is balanced out by the coloured neon lights, merging the structural realism with a more pop-oriented aesthetics.